#119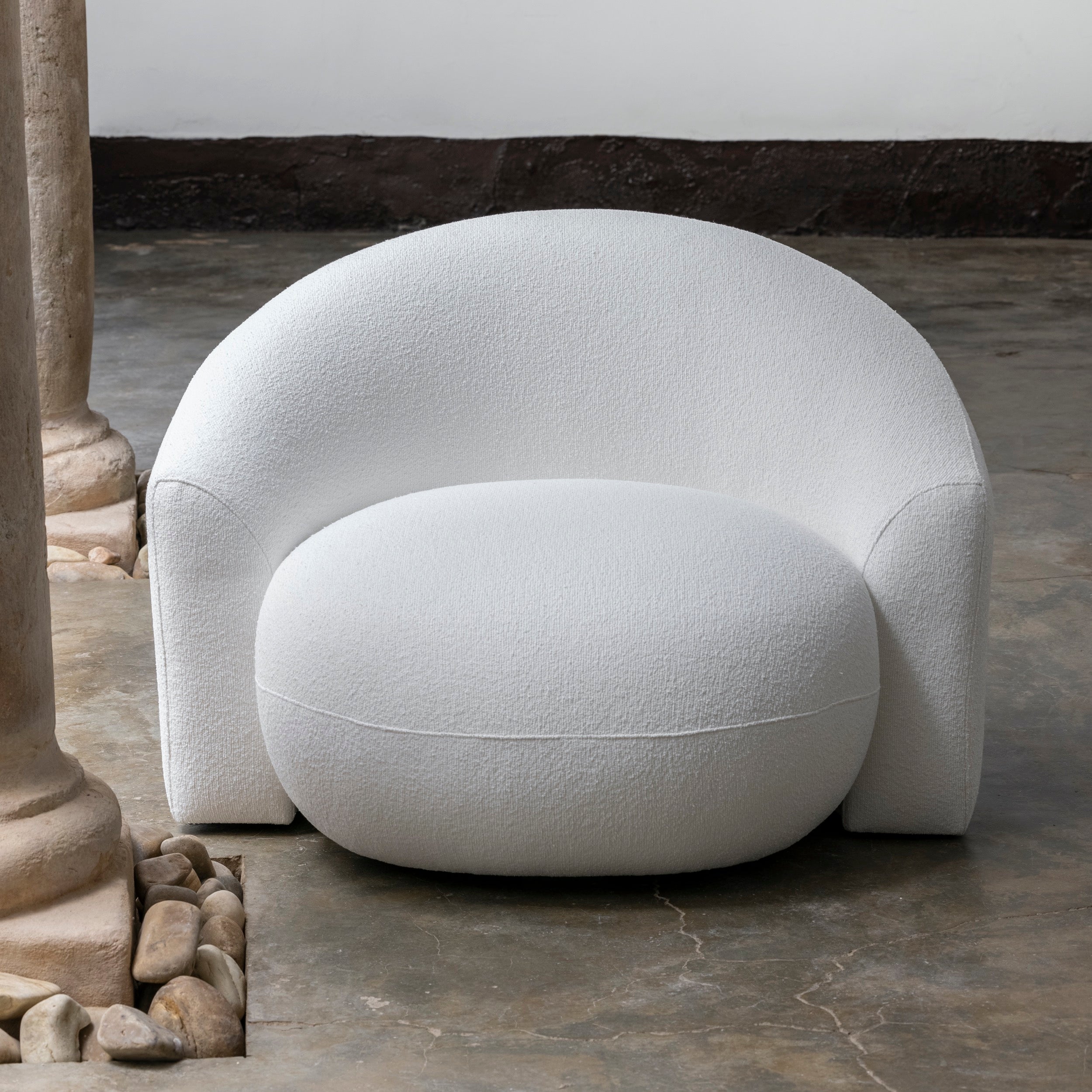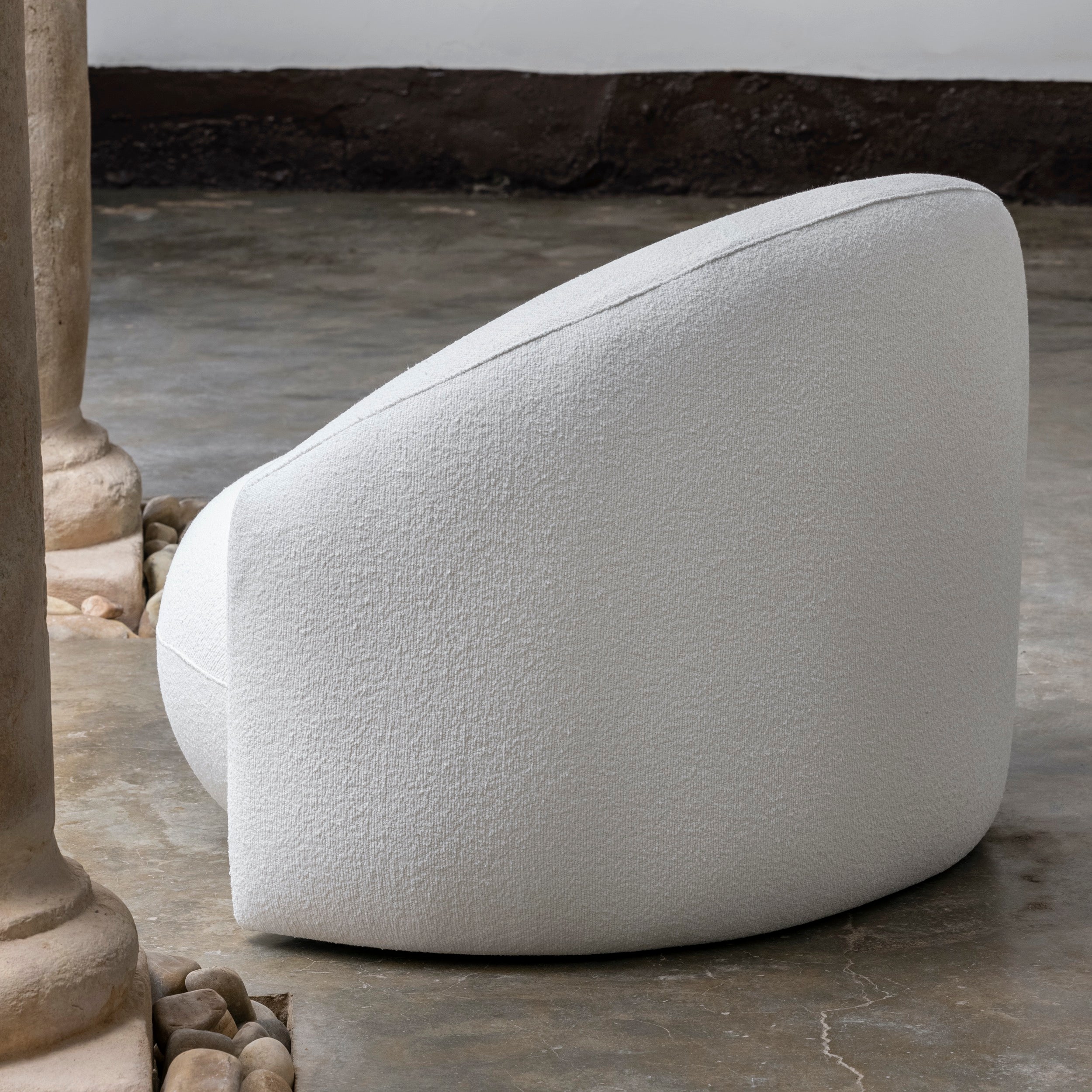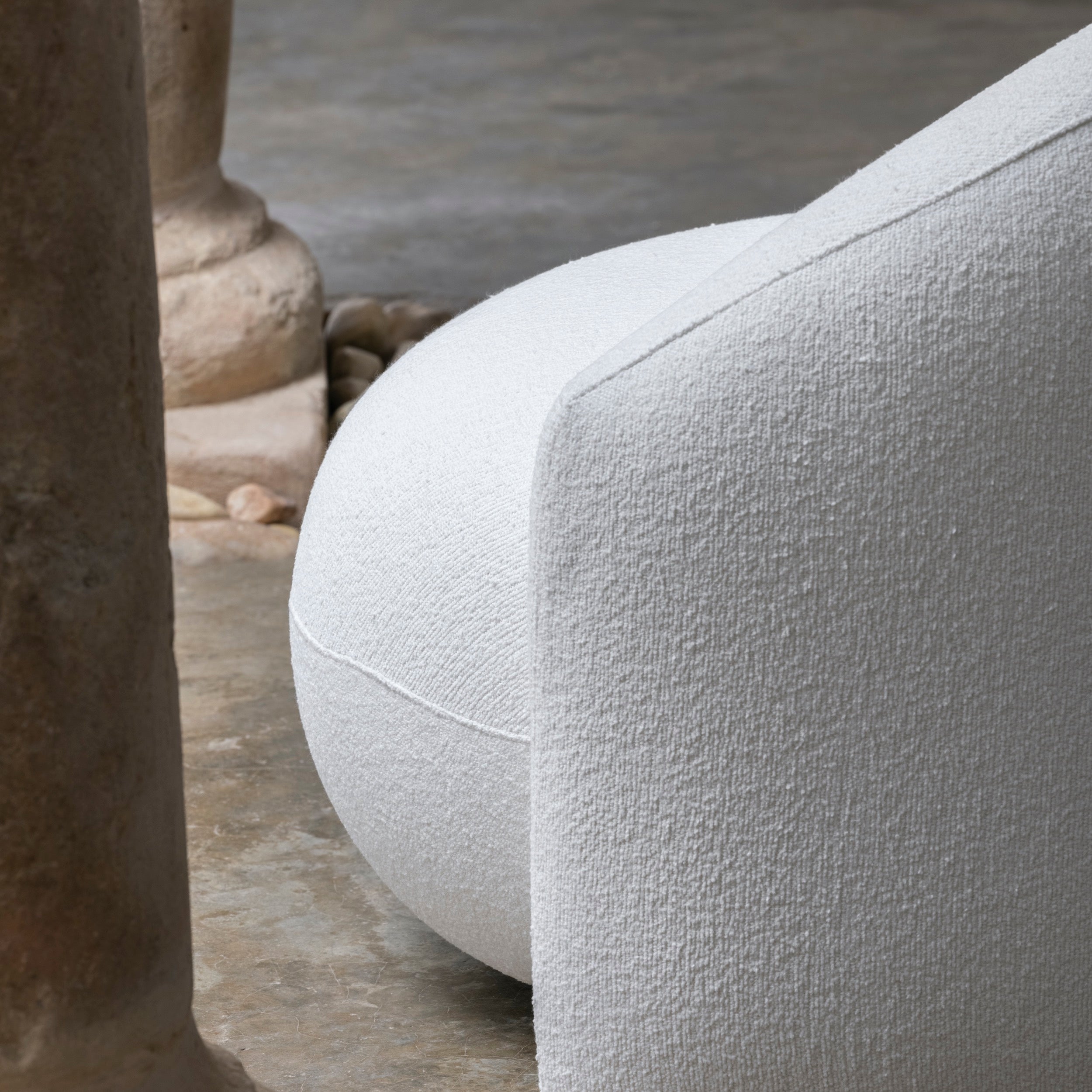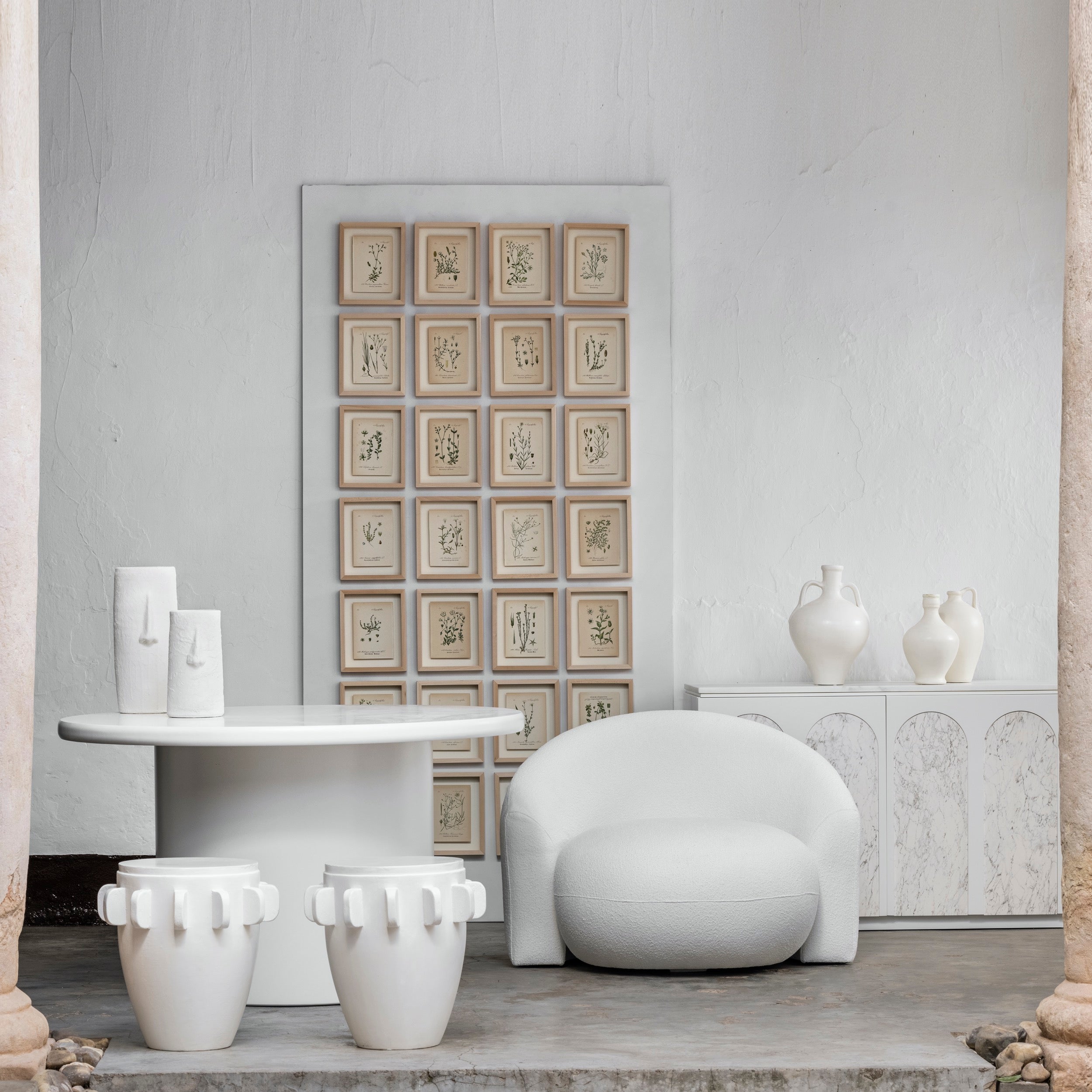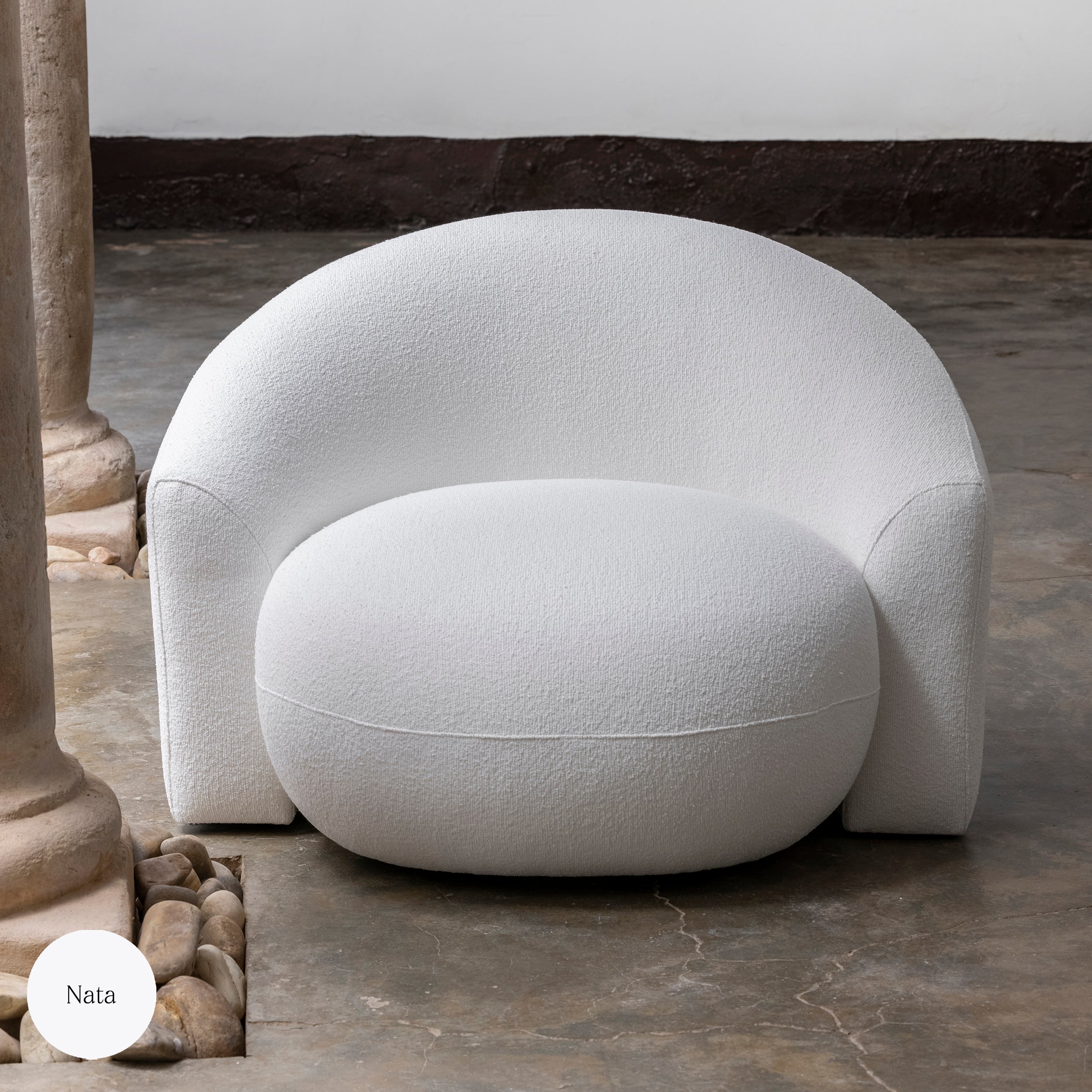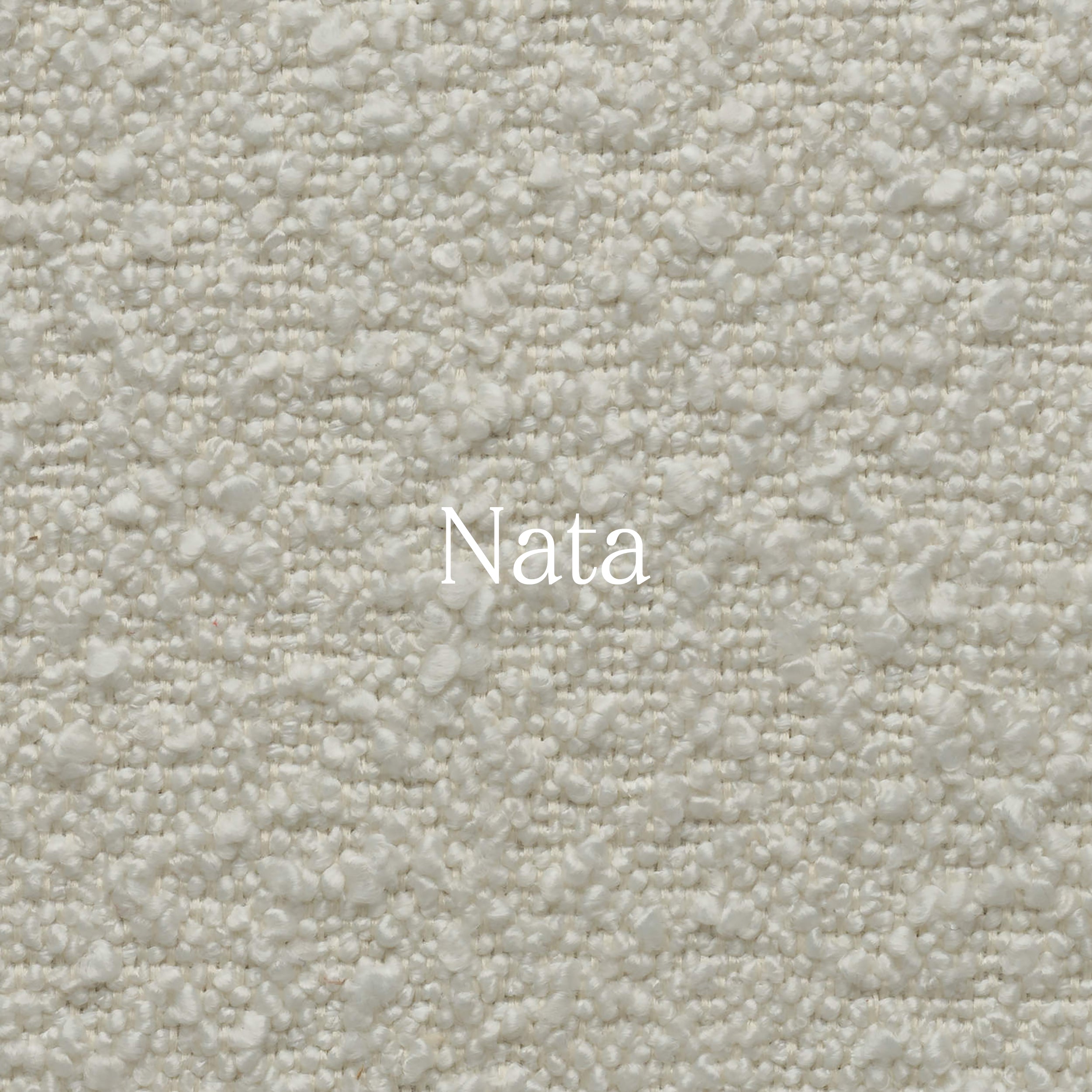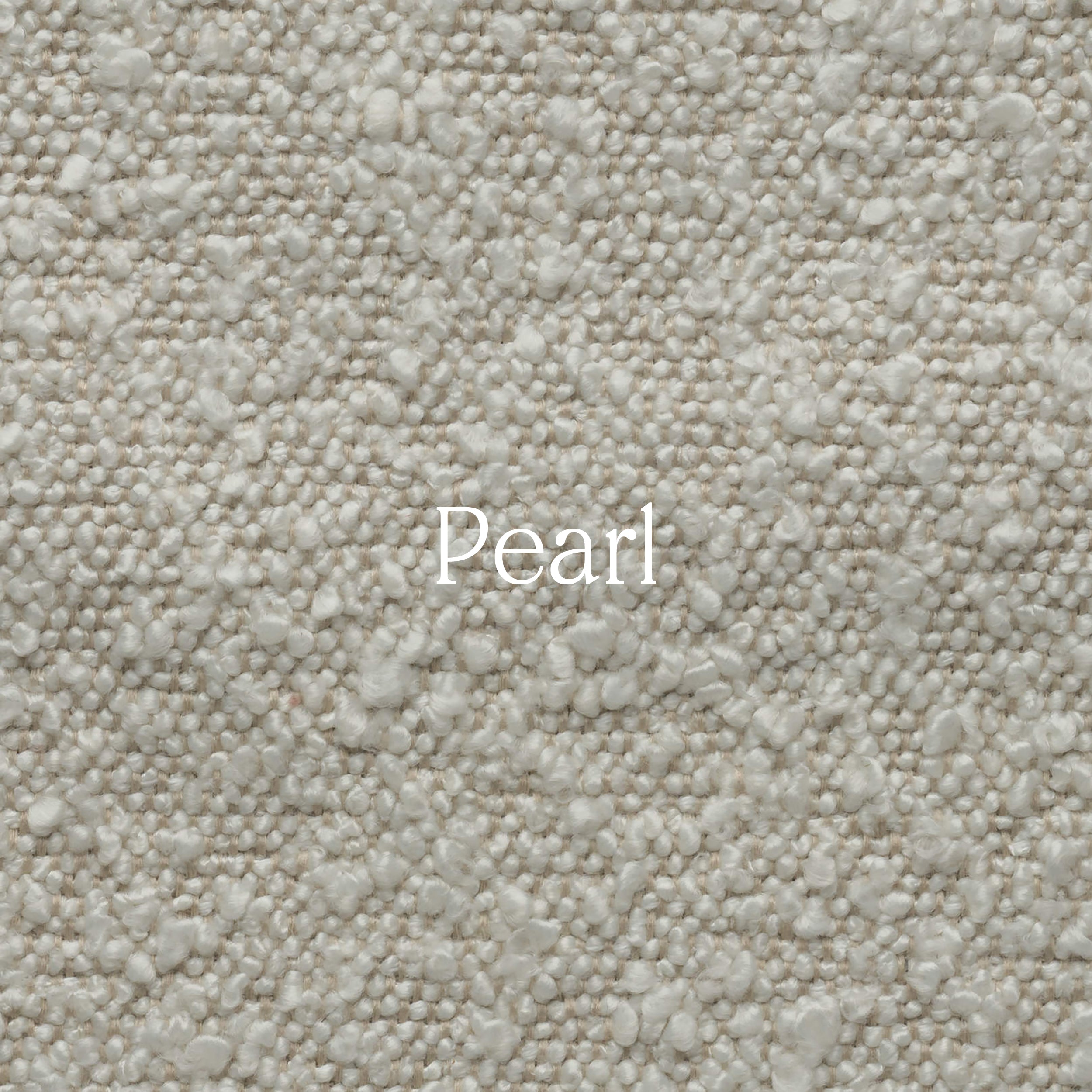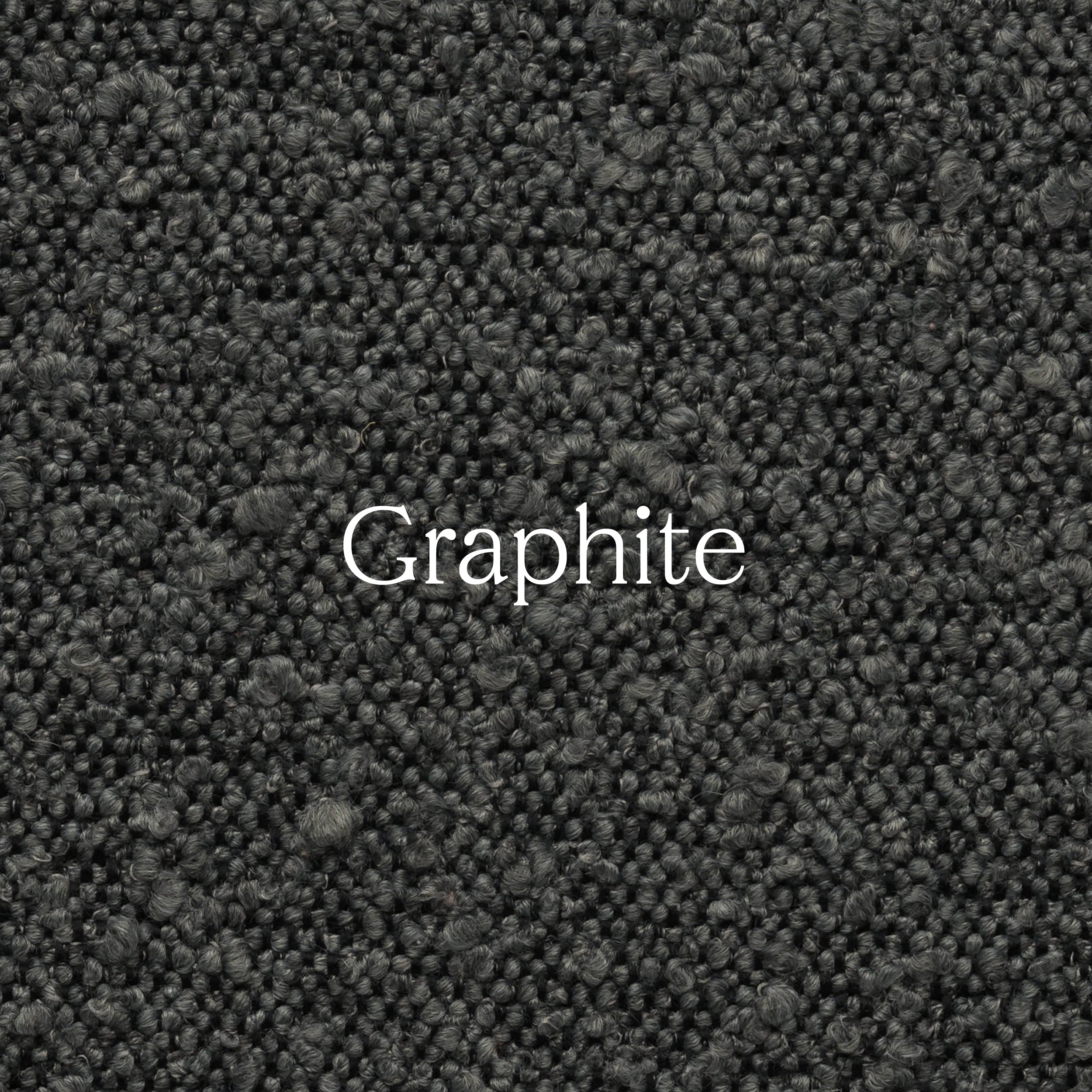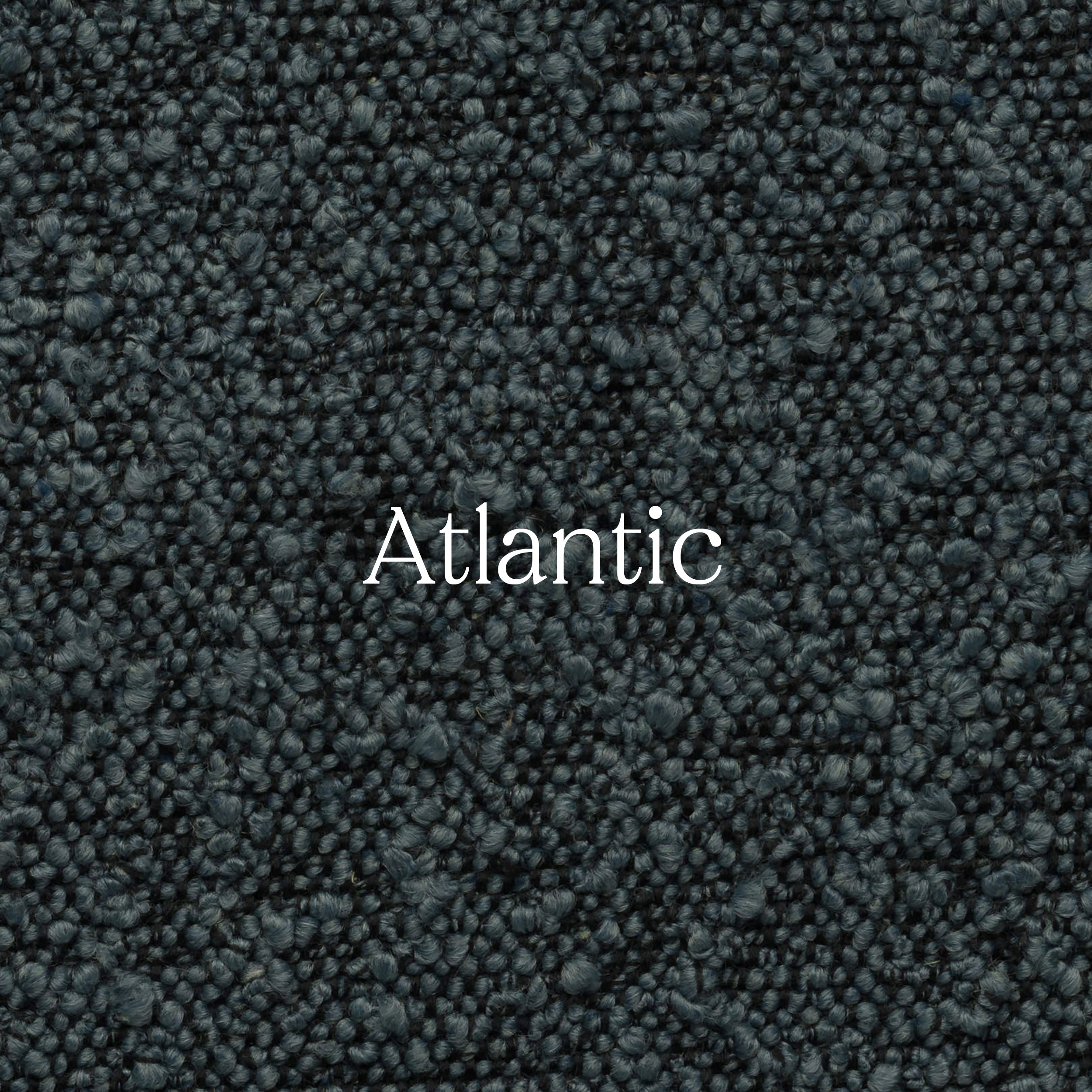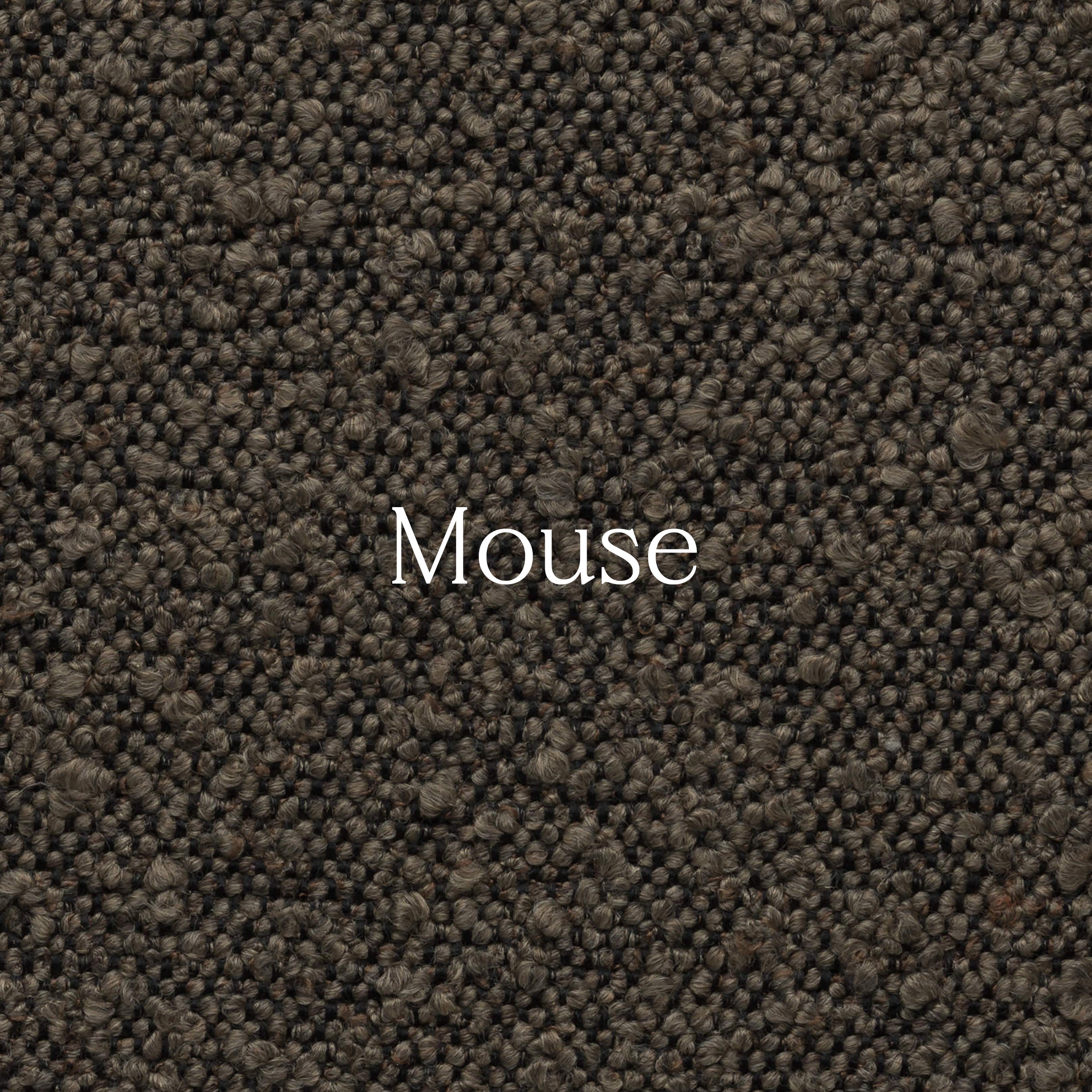 Description
Curved and rounded armchair with a backrest that rounds the seat, ending in a rectilinear shape.
Upholstered with bouclé fabric with a nice "vintage" look texture in smoky and cloudy colors.
Handcrafted by skilled spanish craftsmen.

Delivery time 8 weeks.
Custom made article. Delivery outside Madrid: ask for shipping costs.

Available in different colours.
Dimensions
Width: 100 cms
Depth: 80 cms
Height: 63 cms
We we like it
Its contemporary line, which its designer Raúl Martins achieves with the union of two volumes. The rectilinear lines that break with the most classic style, giving it a lot of personality. The bouclé fabric in light tones, signature of this great collection.
Customizable
All our designs are customizable.
We can modify the measurements, finishes and color of the fabric.
Please contact us for custom quotes.
Shipping
Domestic and international delivery available.
Price is exclusive of shipping fees.
Please contact us for custom shipping quotes.
onclick="pintrk('track', 'addtocart');"
Local Crafts
We want each piece to be created in a unique way, that is why all our pieces are produced in our local carpentry and textile workshops.
Spanish workshops, which allow us to take care of every detail during the whole process of creation and development until we achieve the expected final result.
Working hand in hand with each trade distinguishes us from mass production, achieving unique and quality pieces with personality.


Design Pieces
Our experience of more than 20 years designing furniture in our interior design studio was our
driving force to create pieces of design and quality.
In the continuous search for new materials and finishes, we make sure that quality and design go hand in hand in all our materials used to shape our furniture.
Our natural materials such as wood, stone and natural ceramics and high quality fabrics are chosen to give durability to our furniture.
We personalize each piece of furniture, adapting the size and finishes according to your tastes and needs, making each piece unique
Information request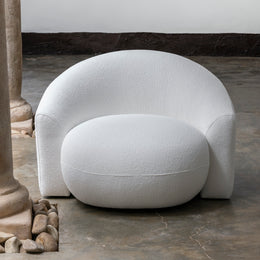 Fill in this form to request further information regarding this product.